I purchased these in Nebraska recently. I knew what two of them were, but one had me stumped.
See how you do:
A.
B.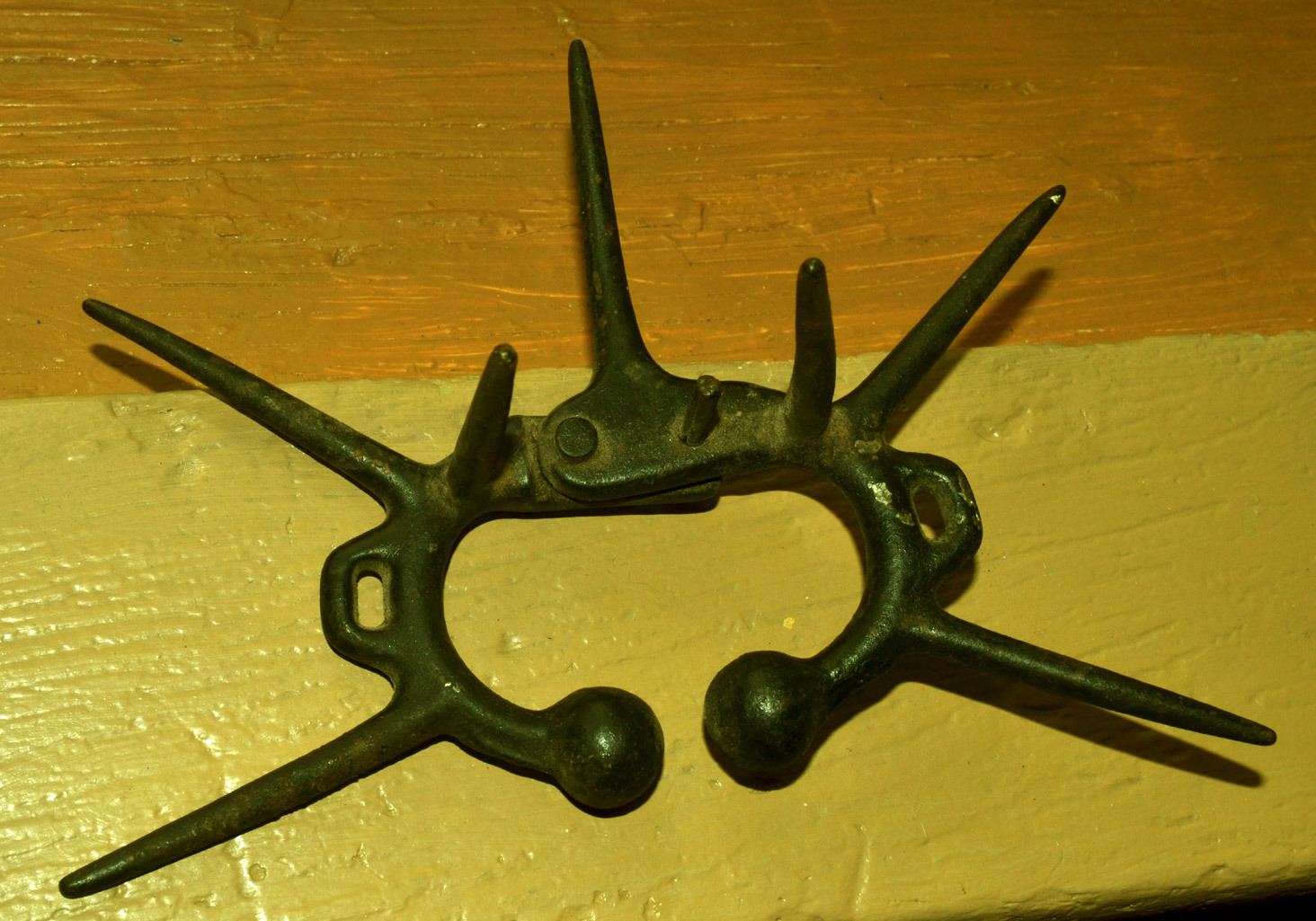 C.
How did you do? I was actually able to identify A & C
because of hanging around rural farm auctions.
They are calf weaners -- attach them to the calf's nose and they can't nurse.
I thought maybe B was a cigar trimmer, no.
It is an Italian brass candle trimmer with a stand.